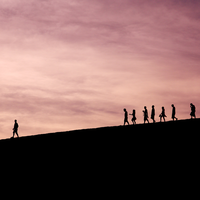 The Asian American population is rising in the United States. Clicking on that Pew Research link will show related articles such as, "Asian Americans are the fastest-growing racial or ethnic group in the U.S. electorate." Census projections show the U.S. becoming a minority-majority country by 2044.
The question then becomes one not about population growth, but what the Asian American community will do with it. If we are not developing leaders in the next generations and leveraging the strength of our collective cultures, will it matter if Asian Americans have the largest ethnic U.S. electorate? Will we come together to show the sum is greater than the parts?
We can start right here in Orange County; With approximately thirty Asian American community organizations across Orlando and a NAAAP chapter, I believe we can and will answer these questions with a resounding yes.
---